Banquet halls, also known as conference or meeting rooms, are found at most nice hotels, but they are often overlooked as possible rental spaces for business events.
Common Reasons Business Owners Rent Hotel Banquet Halls in Scottsdale
1. You Travel with Your Team
You might bring your team to Scottsdale a few times a year for conventions or other exciting events. Perhaps you're considering opening a branch in the area, and you need to bring a group of colleagues down to scout things out. You'll need to hold meetings while handling business in the area, and you don't want to cram everyone into a private hotel room. In situations like this, renting a conference room in your hotel is the best option.
2. You're Running a Startup Without Much Space
Startups are known for humble beginnings, which means they're usually operating out of someone's garage or living room. If you run a small business that can't yet afford to rent an office, you might find yourself in a position where you need to host a larger meeting but don't have the space. If you want to project an image of success and professionalism, you shouldn't meet with potential clients, partners or investors in your shabby living room. Renting a conference room at a hotel is more affordable than getting a private banquet room at a restaurant, and it looks much more professional.
3. You'll Have Access to the Tools You Need
Hotel conference rooms come equipped with tools that make meetings easier. This includes things like audio-visual conference tools and the basics you'll need to make a presentation. You'll also have the high-speed internet that everyone needs to ensure connectivity and communication. Renting a room at a restaurant won't provide anywhere near as much bang for your buck.
4. You're Hosting a Party
Do you need a larger space for the holiday office party? If so, a hotel banquet room is the ideal solution. Not only will you have space, seating, tables and other amenities that will save you time and money, but your guests will be able to eat and drink freely, choosing to book an affordable room at the hotel for a night rather than take any needless risks trying to drive home or to another hotel.
Are you ready to rent a conference room at our hotel in Scottsdale, Arizona? Please give us a call today for more information. Best Western Plus Scottsdale Thunderbird Suites
–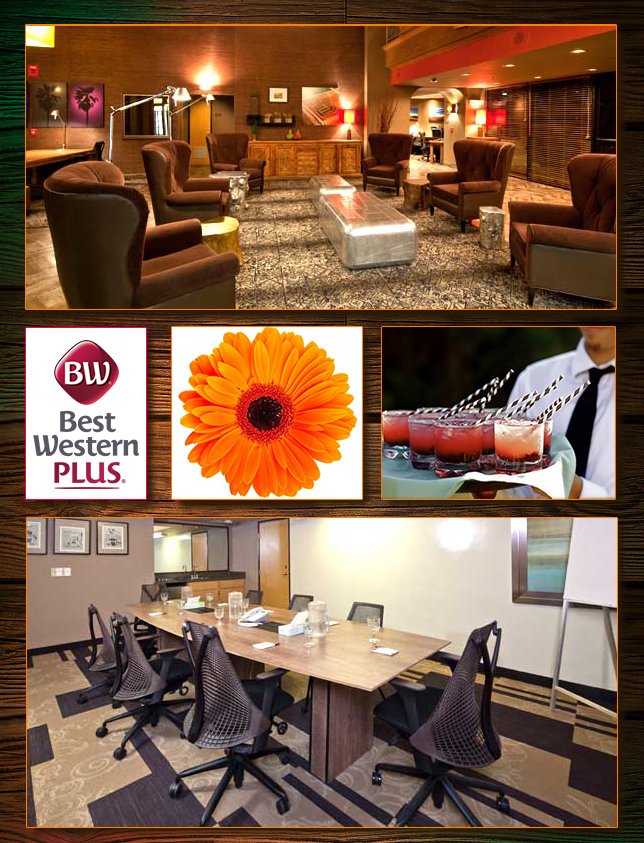 –
–